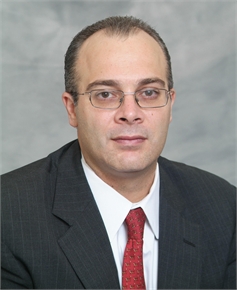 Firm Profile
Law Offices of Christopher J. Palmisano, PLC
Christopher J. Palmisano, Attorney at Law
Mr. Christopher J. Palmisano graduated from Boston College in 1991 with a major in Psychology and later acquired his Juris Doctor at Suffolk University Law School in Beacon Hill, Massachusetts. Mr. Palmisano achieved Dean's List at both universities. Since being admitted to the Arizona State Bar in 1996, he has concentrated his practice in the defense of those with criminal accusations.
Mr. Palmisano has extensive experience handling all criminal misdemeanor and felony offenses. He worked as a public defender for two years where he obtained extensive trial experience. He spent another two years as a supervisor at one of the largest private Phoenix criminal law firms, acquiring invaluable lessons from the lawyers he oversaw. He has been in private practice for over twenty years personally handling hundreds of criminal cases.
As a trial attorney for over twenty years, Mr. Palmisano has successfully defended numerous clients in all types of misdemeanor and felony trials, including first degree murder. Recently, he achieved favorable results for the following criminal charges: aggravated robbery, assault, armed robbery, aggravated assault, prostitution, shoplifting, possession of drugs, possession for sale, DUI, Extreme DUI, Aggravated DUI, theft, assault, sex assault, child molestation, dangerous crimes against children, voyeurism, domestic violence charges, and many other matters. He is licensed to practice in all City, Justice, Juvenile, State, and Federal Courts in Arizona.
Contact or call our office to set up your free initial consultation with a criminal defense lawyer at (480) 777-5170.